Explore our Range of Garden Studios - Perfect Sizes for Every Need! 
Discover the perfect size for your backyard oasis with our range of Designer Hideaways Garden Studios. From cozy hideaways to spacious retreats, we have a size to suit every lifestyle:
🌱 The Hangout (7.3m2) - Compact yet versatile, ideal for a cozy personal retreat or compact home office.
🌳 The Hideaway (9.4m2) - A little extra space for your creative endeavors, hobbies, or peaceful sanctuary.
🌿 The Hideout (9.5m2) - Practical and functional, providing the perfect space for a home office, gym, or studio.
✨ The Hideout Plus (11.8m2) - The perfect balance of size and functionality, offering ample room for your dream workspace or creative haven.
🌸 The Retreat (14.1m2) - A spacious haven for your hobbies, relaxation, or a dedicated home office that inspires productivity.
🌞 The Haven (18.8m2) - The ultimate backyard oasis, providing generous space for your dreams to come alive, whether it's an art studio, yoga retreat, or serene office.
Experience the possibilities of our range and create your ideal garden studio with Designer Hideaways!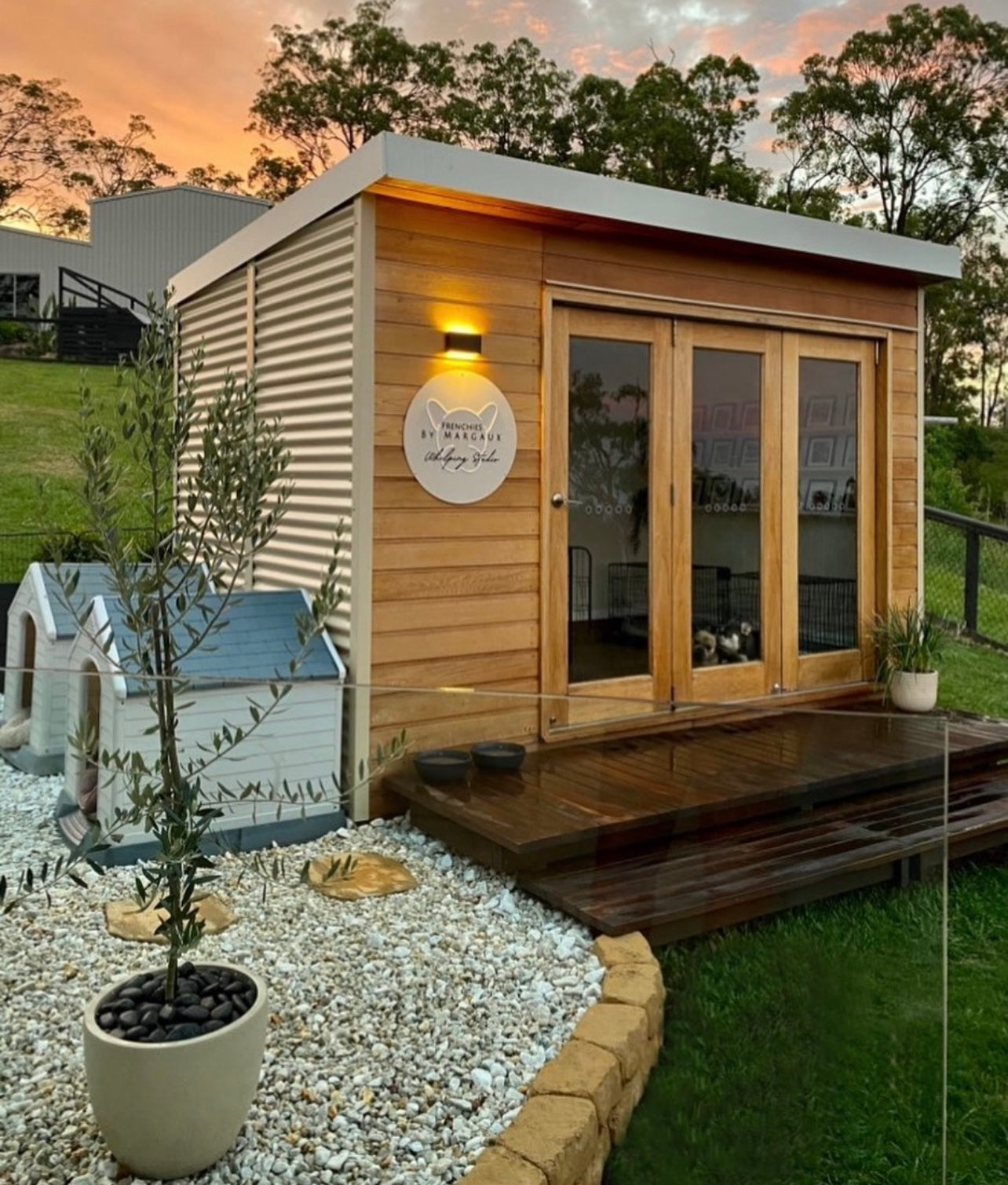 diy backyard garden studio kits
Our Melbourne garden studio kits / backyard studios are perfect if you feel you need a space of your own where you can fully relax and immerse yourself into your garden.
Having your own personal space is as important as ever in life, and these backyard studio kits that are easily assembled into beautiful home studios for relaxation may be exactly what you need. Whether you enjoy meditation, need time to unwind from a tough week at work or you simply want a cozy reading space, then one of our garden studios are more than likely what you need. Think of our DIY garden studio kits as a place of solitude. This is somewhere where you can go to and retreat from everything around you, and perhaps even enjoy some time in your conscious mind. Too many of us live in 'auto-pilot and forget to take time to reflect, relax and think about ourselves rather than others. Why not let Designer Hideaways create that special place just for you to be alone and enjoy spending time with yourself or others you love. After all, there is plenty room for more than one cozy body!
PERSONALISATION AND FEELING
To make a studio your own, which essentially is what we construct for you, requires time and consideration to finalise decisions on how spacious you would like your backyard studio. Our studios are pre-fabricated with quality local materials and are quick to build once unloaded into your backyard safely. This is why we offer you the chance to consult with us about your place of peace and retreat, allowing you to take your time and choose the home studio that is right for you based on look, appearance, size and additional features which - if you have an idea of what you want - can all be personalised to meet your wishes.
We're well aware that those flat packs of a million pieces can drive even the most centred individual up the wall trying to make sense of the instructions and spending hours trying to piece the thing together. You needn't worry about these issues as we've taken the preliminary steps to prepare the panels so that they are just screwed together. You'll feel nothing but relief on the day when you allow us to deliver your very own backyard studio.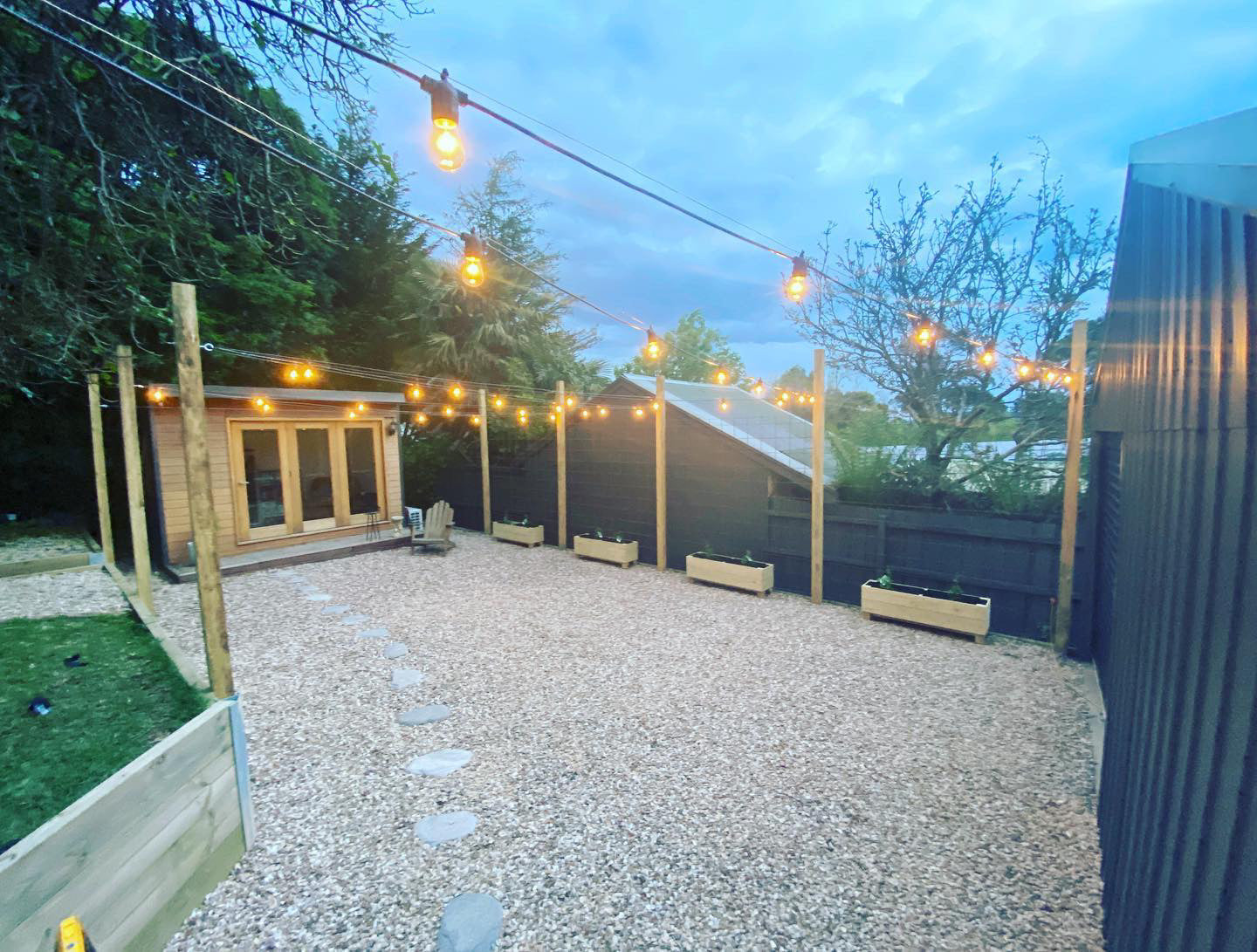 NOT JUST A BACKYARD SHED
In our range of garden studio kits we offer a variety of sizes to accommodate most uses, all of these can be personalised to suit your needs. You get to choose the colour for the colorbond, placement of the bifold doors and which direction you want them to open and if you want to add windows that can be done also.
Create your own place to have as an Art Studio, Backyard Cabin, Home Office or just a place to get away from it all and relax.