Getaway From It All With The HangOut Garden Studio
the hangout - 7.6m2
Priced from $9300
3070mm x 2490mm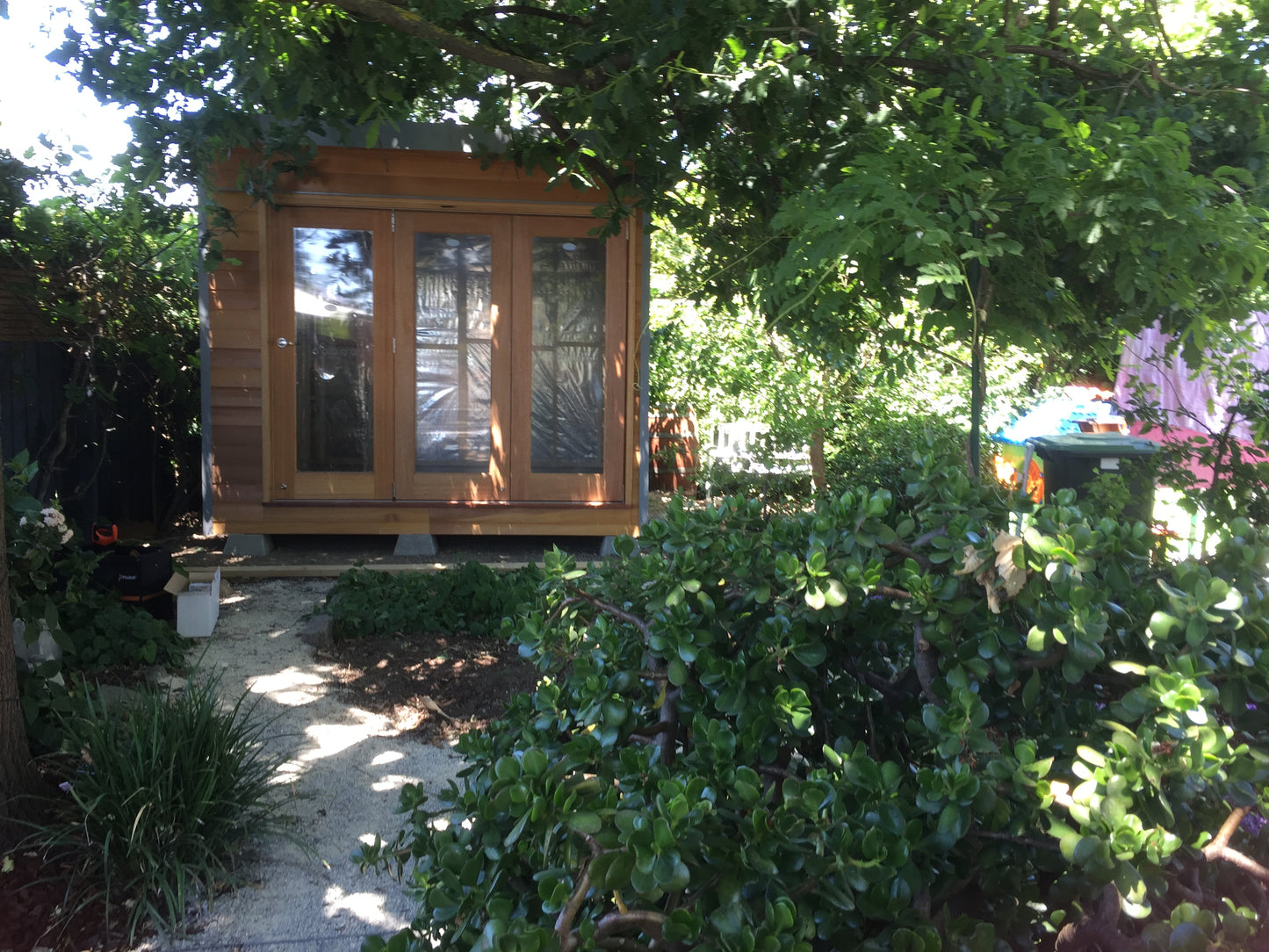 Introducing the HangOut Studio - Perfect for Small Backyards
The possibilities are endless on what you can use a Garden Studio Pod for. Whether you're planning on using your studio as a home office, a pool house, a cosy art studio or just want to spruce up your backyard, we have you covered with our beautiful range of DIY kits.
The most attractive aspect of having a uniquely designed Garden Office Pod from us is that it can be taken with you if you were by chance to up sticks and move. The portable and easily constructible Garden Office Pod has become more and more popular nowadays and the demand for supply and delivery is ever constant for Designer Hideaways.
This is the smallest of our studios, at just under 8m2 and still with a beautiful three panel bifold door that can be fully opened so you can emerge yourself into your garden surround. 
The HangOut Studio Pod is ideal for many small backyards. If you are in need of a little more living space and need somewhere to get away from it all this Studio Pod will be prefect for you to relax and unwind.

All modular/kit packages come with:
3 panel bifold door with all hardware and weather seals fitted
Cedar lining on the front - pre oiled
Colorbond cladding on the side and back walls
Colorbond roofing
Your choice of Colorbond colour
Wall and roof panels all have sisalation fitted
Timber subfloor that includes bearers, joists and sheet flooring
Guttering and downpipe
Screws to assemble the unit
Easy to follow instructions
Fast to install with pre-made panels
The modular/kit packages are designed to be DIY (Do It Yourself) and are supplied to lockup stage. Installation, foundations, plastering, electrical and plumbing are customers responsibility.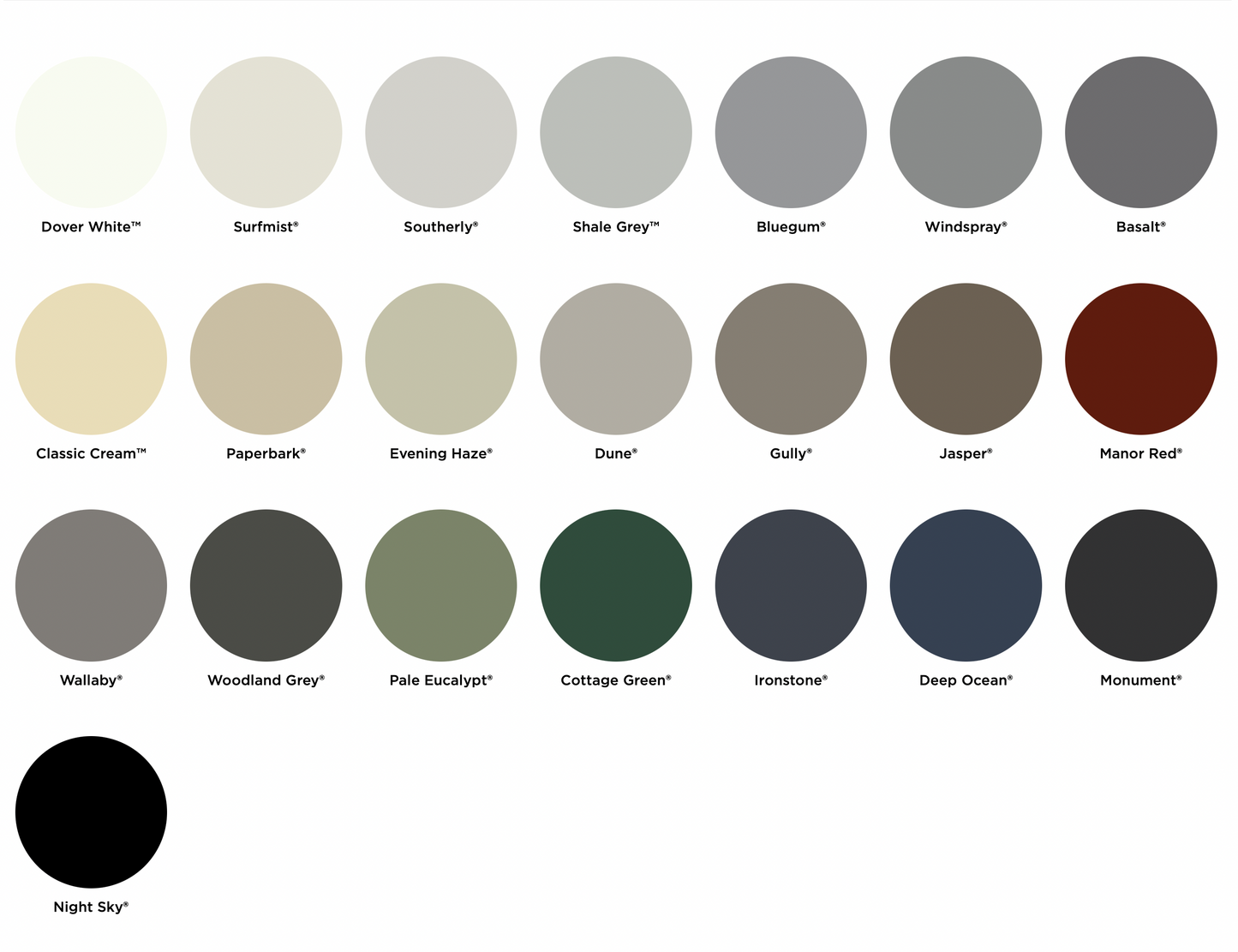 Colorbond Colour Range
With 22 pale, mid and deep toned COLORBOND colours you can select the perfect colour scheme for your Garden Studio Pod to suit your home.
Select from these colours for your side and back walls, roof, flashings, gutter and downpipe.