Discover More: Additional Information to Help You Make Informed Choices
Watch Our Garden Studio Come to Life - From Kit to Fully Installed
Get a behind-the-scenes look at the installation of one of our garden studio kits! In this video, you'll see how our modular design makes installation a breeze, from the pre-made panels to the easy-to-follow instructions. Follow along as our team puts the pieces together and watch as the studio comes to life before your eyes. Whether you're considering a DIY project or opting for our installation services, this video is sure to give you an idea of what to expect when bringing a Designer Hideaways garden studio to your backyard.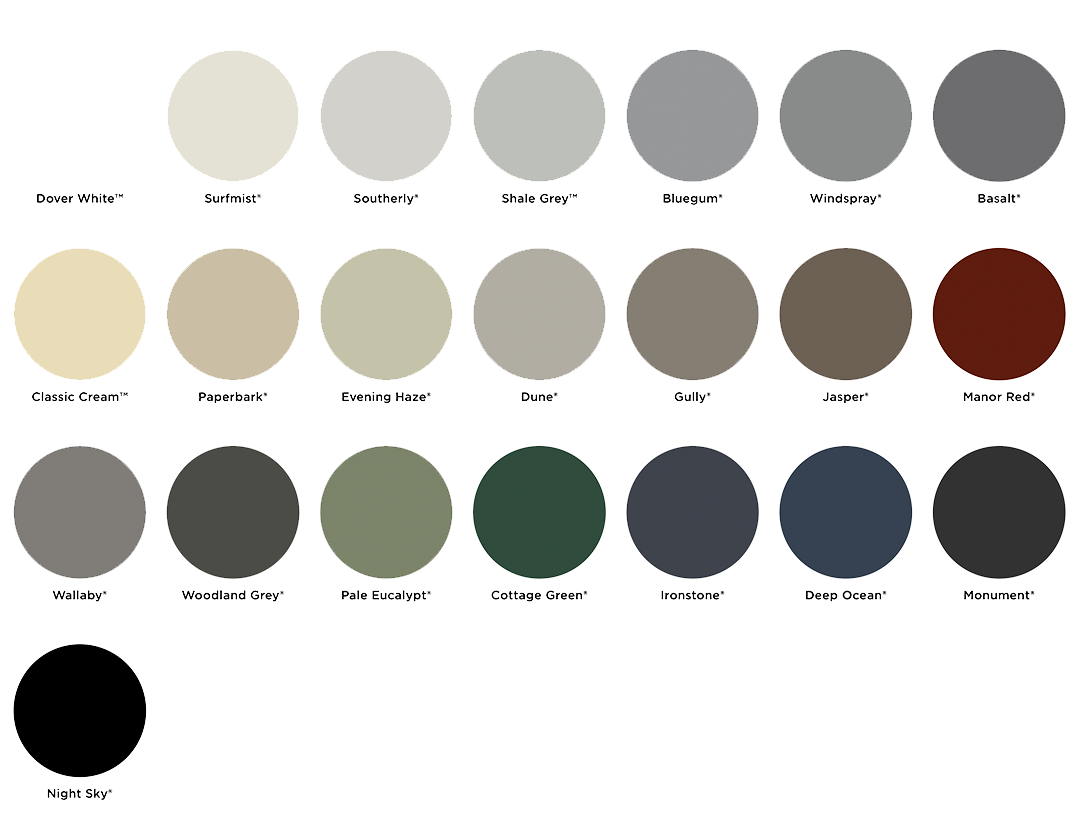 Colorbond Colours
With 22 pale, mid and deep toned COLORBOND colours you can select the perfect colour scheme for your Garden Studio Pod to suit your home.Select from these colours for your side and back walls, roof, flashings, gutter and downpipe.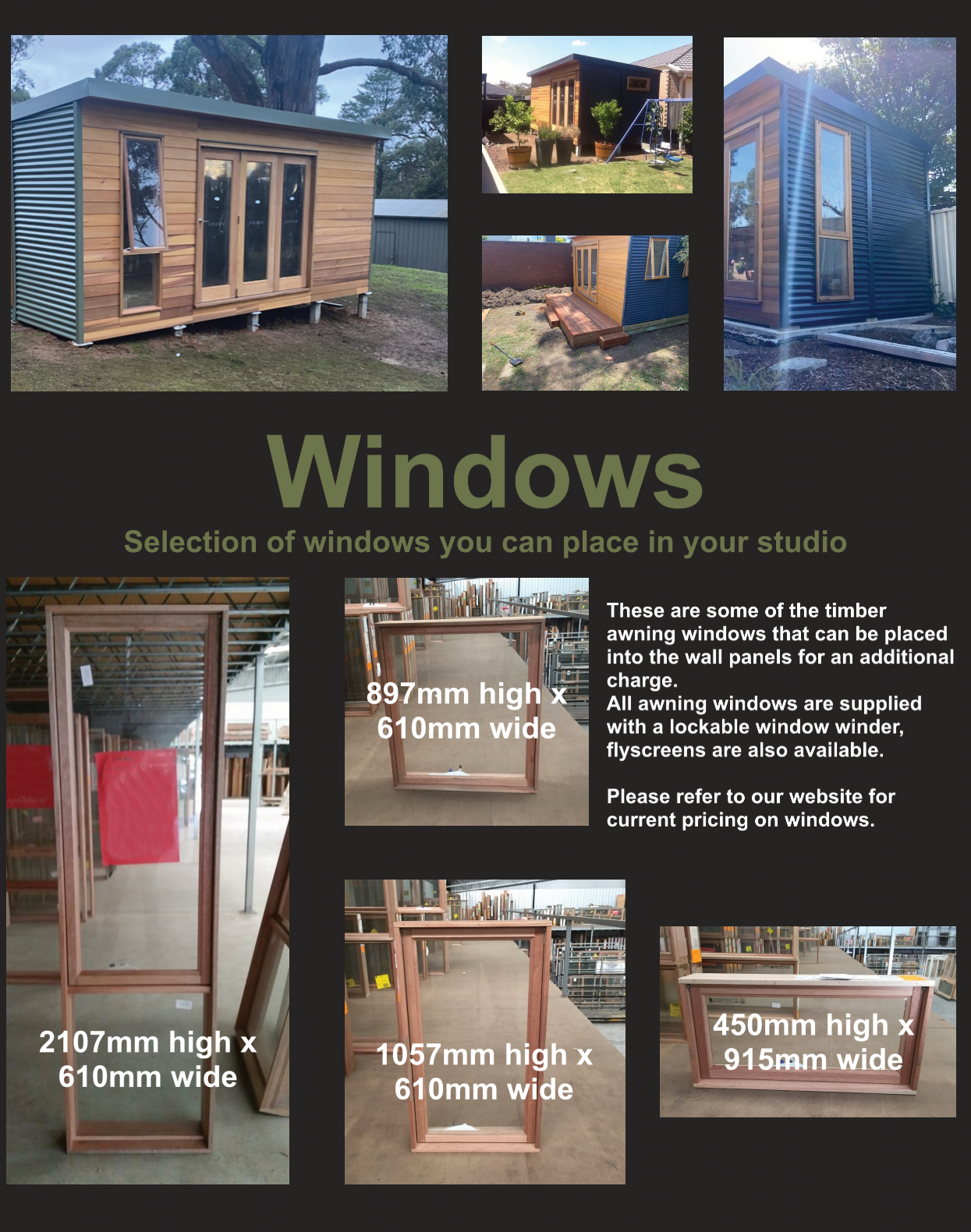 Windows
As an option windows can be added to your studio if you are needing extra light or maybe want to be able to let in some fresh air. Windows can be located in any of the wall panels. When placing your order please let us know or if you are unsure we can help you.
Please note that flyscreens are also available to suit the windows.